Every project is different based on the condition, size and location. The average costs (in the Maryland region) for bathtub refinishing are from $400 to $850.
We invite you to request a quick estimate for your project. You'll be surprised at how economical refinishing is compared to other solutions. Refinishing can be done in 3-5 hours and doesn't require the tear out or plumbing alterations like replacing.
Refinishing Saves You Money!
Most bathtub refinishing projects for residential customers in our service area end up costing between $400 and $850 depending on the previous condition of the bathtub.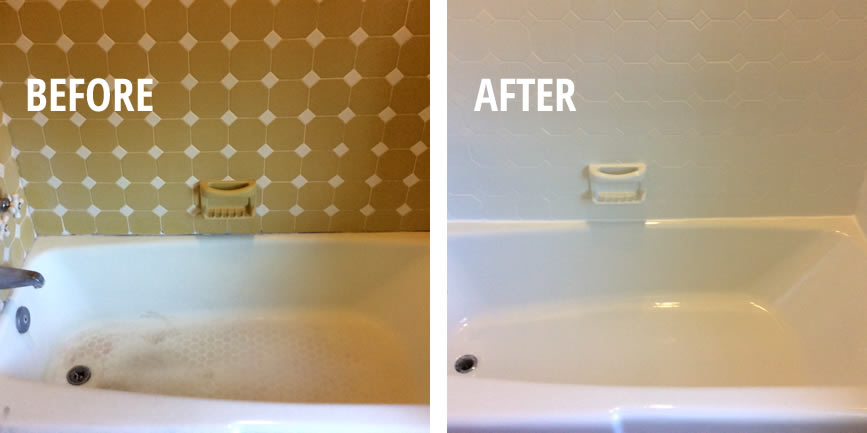 How does it work?
The entire process takes approximately 3-5 hours. Unlike bath liner installation, refinishing work does not require a two-week wait for the fabrication process. Read more about our bathtub refinishing process and how it compares to other solutions.