Looking to remodel your bathroom or kitchen? Whether you have a large or small project, remodeling means you will be replacing items like cabinets, countertops and flooring. Often, the only thing wrong with these items is they have lost their aesthetic appeal. Whether it is age or wear and tear, outdated colors or you are just ready for a change… you can trust Maryland Tub and Tile to find solutions that make your project beautiful while staying within your budget.
Resurfacing and refinishing your cabinets, countertops and fixtures can save a lot of money and time. Your remodeling project is less costly, allowing more budget for the things that really need to be changed.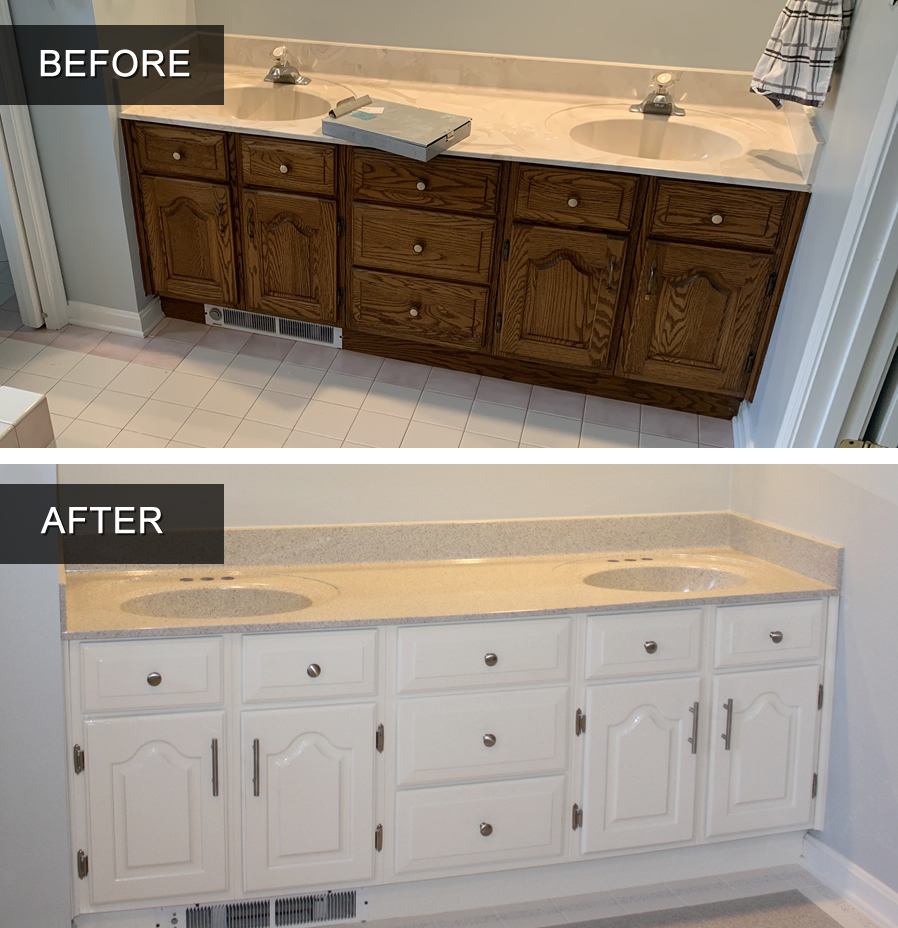 From vanities to kitchen cabinets, countertops and flooring – our refinishing services add value to your remodeling project. Save on costly demolition and replacements with professional, high-quality refinishing. Change your cabinet color, tile, counters and even flooring!