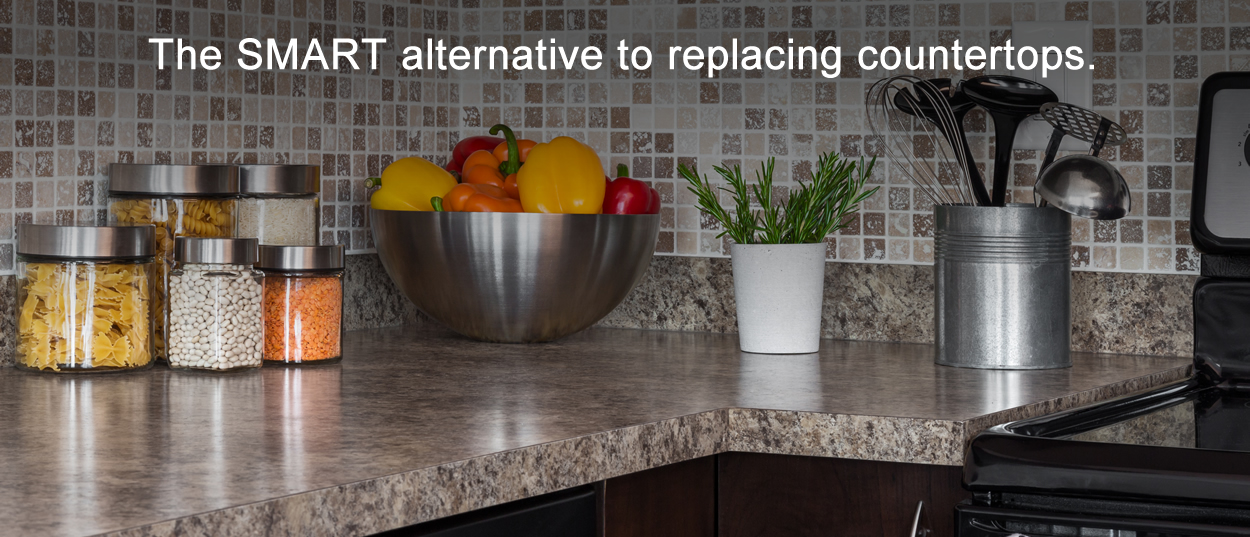 Your countertops are the most noticeable element in your kitchen (or bathroom). But, replacing countertops can be a very costly and time consuming process. You could be without a kitchen or bathroom for a week or longer.
Our experts can repair chips, extreme stains or cracks and restore the surface of your countertop to look like new! And, we can also refinish them with stylish options like faux granite refinishing, textured colors and more.
Best of all, refinishing can be done in a day without the demolition of replacing or the long wait associated with custom countertops.
DON'T REPLACE IT...

REFINISH IT!
Up to 75% less costly than replacing
Repair Cracks, worn areas, blemishes or other damages
Extend the life of your countertops
Wide variety of colors/textures and stone finishes
Flat rate pricing – no hidden charges
Easy scheduling – done in a day
We can refinish most all Tile, cultured marble, Corian, Formica, and other laminate countertops.
Get the look you've always wanted!
Not only does refinishing extend the life of your countertops, it gives you a realistic way to enjoy the beauty of ultra-expensive stone while saving up to 75% of the replacement cost. See our colors and finishes.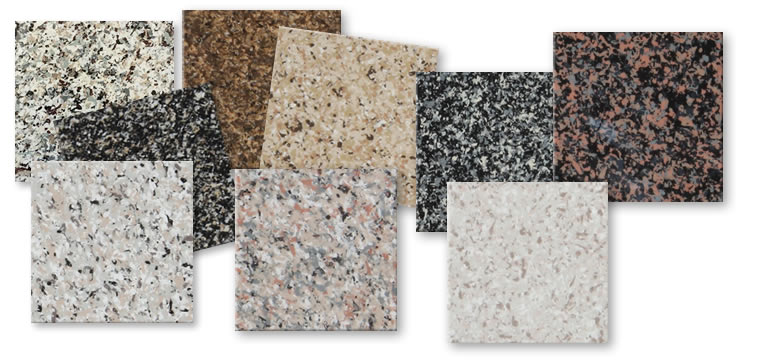 How it is done: Watch our video to see the process in action. To refinish kitchen countertops, we first want to make any repairs to the existing surface (chips, nicks or stains) by filling them in and sanding down the surface. We then clean and double coat the surface with primer to prepare it. We use 3-6 topcoats before a final sanding and buffing. We make your old laminate countertop look like an ultra-expensive granite or Corian. We use only professional-grade countertop coating primer and compounds to a thickness that will ensure a long lasting beautiful look and feel.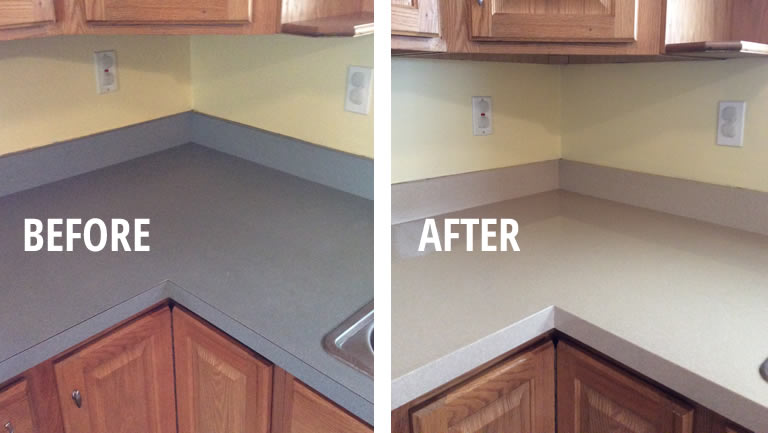 With its high resistance to heat, chemicals, water, and stress make epoxy resin an excellent choice to beautify your kitchen or bath.